You are here
ROMA NOW SECOND IN SERIE A TABLE
Submitted by
content
on Sat, 11/05/2016 - 14:50
Roma, just last weekend, put up a brilliant display against opposition, Napoli, thus stealing home an impressive victory, and a coveted second position on the Serie A league table.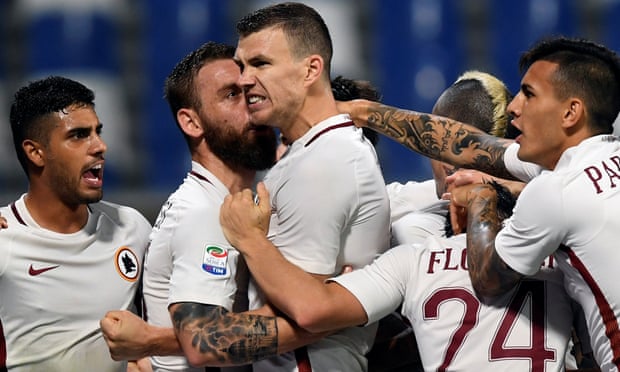 They have now overtaken Napoli to become the top challenger to log leaders, Juventus.
Two goals from Edin Dzeko were just in time to ensure that Roma came out victorious in their 3-1 win against Napoli. With these goals, Dzeko now has a league goal count of seven out of eight appearances so far in this season.
Dzeko had come to Roma from Manchester City on transfer and had initially been a flop in his first season, scoring just nine league goals out of 31 appearances then. He has improved better in this season and now brings to the team, the same kind of ruthlessness he possessed in front of opponents goal when he was still in the Premier League.
Despite his stellar performance, Roma's coach, Luciano Spalletti is far from being satisfied yet.
"Edin is an exceptional player but considering the skills that he has he's still not fully taking advantage of them," Spalletti said.

On the league table, Juventus lead the pack with 21 points while this win by Roma has pushed them into second position to displace Napoli with 16 points, 5 points down from Juve. AC Milan follows closely with 16 points as well but with a less goal difference while Torino trudges behind with 14 points. Napoli places fifth with 14 points.
"It's too early to say, even though it's evident that if we play these matches like this we can attempt to be the anti-Juve," Spalletti said.
Francesco Totti, 40 years old Roma captain has been benched for two straight games but should be in the squad against Austria Vienna in a Europa League match on Thursday.